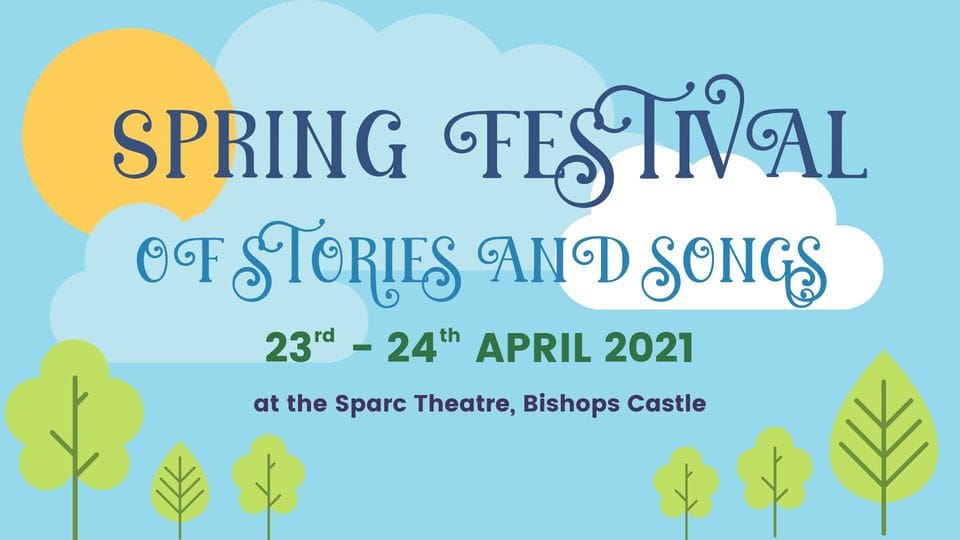 Spring Festival of Stories & Songs
Over 2 days on Friday 23 and Saturday 24 April, Arts Alive presents a Spring Festival of stories and songs – featuring artists from England, Ireland, Scotland and Wales.
Friday Night:
English Folk duo Whalebone is joined by poet Jean Atkin to perform Understories, a brush with the new folklore of Shropshire.
Oli Wilson-Dickson –
Dylan and Oli are two leading musicians who bring a wealth of experience to a shared passion – the traditional music of Wales. From stirring songs to driving jigs – they communicate their music with relaxed humour and genuine affection that is truly infectious.
Saturday Lunchtime:
1.00 – 2.30 Join local storytellers as they tell tales over lunch.
Amy Douglas- Award-winning author and storyteller, Amy Douglas tells traditional tales from Shropshire and Scotland.
Helen East and Rick Wilson – tell traditional stories drawn from first-hand experience of places they have worked in and visited worldwide.
Saturday evening:
Wendy Weatherby and Sandy Breichin – Wendy Weatherby (Vocals, Cello) and Sandy Brechin (Accordion) are two of Scotland's most versatile and popular musicians, playing a mixture of traditional and original material.
Michelle Burke and James Ross – Join internationally acclaimed artists singer-songwriter Michelle from rural East Cork, Ireland and pianist and composer James, for a smattering of Parlour songs, new songs, tunes and shenanigans.
Details of all events available at Arts Alive website and tickets bookable online there.
Lunch on Saturday is provided by The Happy Bap, Bishops Castle and following your booking we will be asking about dietary requirements.
24
Apr 21
This event has passed
Fees & Tickets
Free Event
Location Map